We have an excellent menu at our pizza restaurant in East York. Let us walk you through some of the excellent choices there and you will see what we mean.
Specialty Pizzas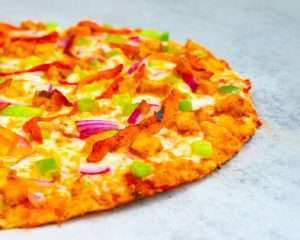 Mammas Pizza has some excellent specialty items on the menu. These come in a variety of different sizes. One of the most popular is the 14-inch large that has 10 slices. It's the perfect size for a small gathering or a working lunch.
Check out the specialty meet pizzas that are offered there. The tandoori chicken pizza is a real favorite with our East York customers. However, just as many people who order the butter chicken pizza choose that as their favorite menu item.
Choose Vegan Items From Our Pizza Restaurant in East York Too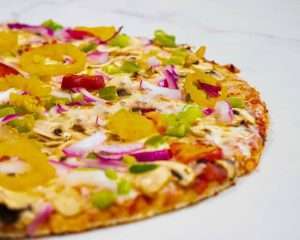 Mamma Pizza makes something for a variety of tastes. That includes vegan specialty pizzas. All our ingredients are fresh and the dough is made on-premises daily. That means the spicy vegan pizza is especially delicious because it has bruschetta, chili flakes, and black olives included.
Some of the other mouthwatering ingredients included in these vegan choices are roasted red peppers and eggplant. Like everything else on our menu, there are a variety of sizes to choose from.
We often recommend the 16-inch extra large for a small gathering of hungry people.
Of course, you can build your own pizza at our Mammas location in East York.
Whole-Wheat Dough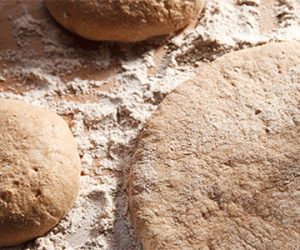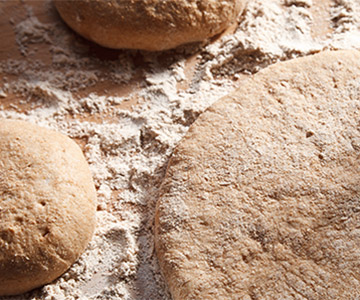 Some of the interesting ingredients here include gluten-free crust. The whole-wheat dough is available in each of the sizes listed.
These also come with some of the traditional toppings that you would expect like hot pepper rings, green peppers, mushrooms, and pepperoni. The gourmet toppings are popular choices. Caramelized onions and marinated eggplant are just two of the options you have here.
If you're looking for a hearty entrée, we have some excellent parmigiana choices.
You can order the veal parmigiana with spaghetti online and it will arrive at your home or office piping hot and ready to eat.
The same goes for the chicken Parmesan. It comes with spaghetti too. You'll enjoy the fresh melted cheese best at our pizza restaurant in East York. Don't forget to take a look at the gift cards that we have available on our website. They come in nominations from $5 up to $100 and can be used at any Mammas Pizza location.