Introduction:
Welcome to Mamma's Pizza, the ultimate destination for pizza lovers in Thornhill, Canada. With our dedication to quality ingredients, authentic flavors, and exceptional customer service, we have earned the reputation of being the best pizza restaurant in town. In this blog post, we will explore the features that set us apart from the competition and make Mamma's Pizza the top choice for pizza enthusiasts in Thornhill.
1. Extensive Menu Options:
At Mamma's Pizza, we understand that everyone has different tastes and preferences. That's why we offer a wide range of pizza options to satisfy all cravings. Whether you're a fan of classic Margherita, a meat lover, a vegetarian, or even looking for gluten-free alternatives, our diverse menu has something for everyone. With our creative and customizable toppings, you can create your own signature pizza or choose from our specialty pizzas for a unique and delicious experience.
2. Fresh and Quality Ingredients:
One of the key factors that set Mamma's Pizza apart is our commitment to using only the freshest and highest quality ingredients. We source our ingredients locally, ensuring that every bite is packed with flavor. From our homemade tomato sauce to our hand-stretched dough and premium toppings, every ingredient is carefully selected to ensure the perfect balance of taste and freshness in every slice.
3. Authentic Italian Flavors:
If you're craving authentic Italian flavors in Thornhill, look no further than Mamma's Pizza. Our recipes have been passed down through generations, and we pride ourselves on maintaining the true essence of Italian cuisine. Our chefs skillfully blend traditional Italian techniques with innovative culinary approaches to deliver pizzas that transport you straight to the streets of Italy. Every bite is a celebration of rich flavors, harmonious textures, and the unmistakable essence of Italy.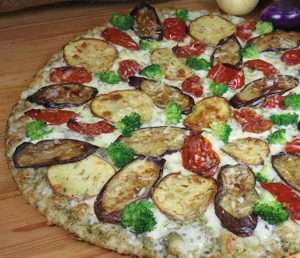 4. Cozy and Inviting Ambiance:
Mamma's Pizza is not just a place to eat; it's an experience. Step into our restaurant, and you'll be greeted by a warm and inviting ambiance. Our cozy seating arrangements and charming decor create the perfect atmosphere for family gatherings, casual dinners, or even a romantic evening. Whether you choose to dine in or order takeout, our friendly staff is dedicated to ensuring your visit is nothing short of exceptional.
5. Exceptional Customer Service:
At Mamma's Pizza, we believe that great food should be complemented by exceptional customer service. Our staff is trained to provide friendly and attentive service, making sure that you feel welcome and well taken care of throughout your visit. We value your feedback and strive to continuously improve to meet and exceed your expectations.
Conclusion:
When it comes to the best pizza restaurant in Thornhill, Mamma's Pizza stands out with its extensive menu options, fresh and quality ingredients, authentic Italian flavors, cozy ambiance, and exceptional customer service. Whether you're in the mood for a classic pizza or a gourmet creation, we are here to satisfy your cravings and leave you wanting more. Visit Mamma's Pizza today and experience the true taste of Italy right here in Thornhill, Canada.