Our Bloor Street Mammas Pizza Restaurant location is famous for The Build Your Own Pizza feature. Giving you exactly what kind of tasty food you want is always our number one priority.
That's why we put together a few steps on how you can build your own pizza and enjoy a delicious treat.
Choose The Size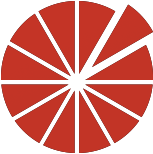 The first step is to choose the size of your pizza. The large one has 10 slices which are enough for the gang to watch a sporting event at your house. Looking for something a little more? Then why not try the extra large size?
Once you have the size figured out, we like to suggest you look through the free toppings. These include our famous plum tomato sauce. Our Bloor Street customers even like to add a little fresh garlic and oregano.
Along with the size of your build-your-own pizza, you can also decide on the kind of crust.
We recommend gluten-free for some of our customers. That's because we want to make sure everyone gets exactly what they want. Other people enjoy a cauliflower crust.
Gourmet Toppings Anyone?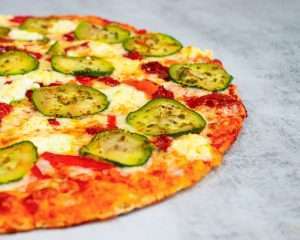 We offer a variety of good things when you build your own pizza with us. That includes some gourmet toppings like sun-dried tomatoes and marinated eggplant. For pizza lovers who enjoy meat, these toppings include hot Italian sausage and chicken breast.
Everything is always fresh, including the roasted red peppers and caramelized onions included.
How About Traditional Toppings?
Other customers enjoy a family-sized pizza that comes with 12 slices. Many of these people enjoy the traditional toppings that they can get with any order.  Those include black and green olives as well as onions and tomato slices.
Build your own pizza options are not the only ones that we have for you. Our customers on Bloor Street rave about the specials that we offer.
Wonderful choices like Mammas Aloha Pizza can be found here.  You can have excellent ingredients on this one, like pineapple and ham, as well as bacon and cheese. Everything is topped off with our famous tomato sauce.
Why not join our E club so you can stay on top of all of the discounts and specials? Getting started is simple. All you need to do is fill out the handy form on our website to subscribe for coupons, news, and promotions.