If you are looking for a Vegan Pizza restaurant in Toronto then you can choose from a wonderful menu at Mamma's Queen Street East Beaches location or order from us online. We make sure there's something for everyone. This includes people who are looking for a wide selection of vegan pizza choices.
Let's start off by highlighting the Spicy Vegan pizza made with vegan pepper jack cheese. Not only does it feature all the fresh ingredients you'd expect, but we've also added bruschetta to enhance the flavor. We even sprinkle chili flakes over the toppings for some extra spice. No small detail has been overlooked to make this pizza a delicious vegan choice.
Then there's the Vegan Olive Press pizza that you can order with or without cheese. This is one of the more popular items at our Queen Street East Mamma's Pizza location. That's because we combine olive oil with fresh spices and the roasted potatoes and red peppers are done just right.
Different Sizes
You can get any one of these vegan specialty pizzas in a number of different sizes. For example, the 14-inch large comes with 10 slices. It's perfect for a small group. The 16-inch extra-large has 12 slices and the 18-inch family size has the same amount. You can see all the different configurations on our website. One is sure to be right for you.
Popular Menu Choices
Our Vegan Sausage Classic is another popular menu choice. Customers are always surprised to find out we've put together a vegan sausage for this one. It complements the Italian plum tomato sauce nicely. We also add white onions, spinach and slow roasted tomatoes to this culinary delight.
We love serving you when you dine in at our Queen Street East location in the Beaches. However, we are just as happy when you order online. The process is simple and you only need to add your telephone number to get started.
Vegan Original Pizza
Being able to order through your phone or computer makes it easier to get a Vegan Original pizza. This one is loaded with fresh ingredients like broccoli, zucchini, black olives and roasted red peppers. Everything is smothered in our delicious Italian plum tomato sauce and topped off with vegan mozzarella cheese.
Vegan Pizza Restaurant
To complement the exquisite food, Mamma's Pizza also offers an impressive selection of beverages. Whether you're in the mood for a refreshing fruit-infused mocktail or a pop special, their attentive staff is always ready to assist you in finding the perfect accompaniment to your meal.
The commitment to excellence at Mamma's Pizza extends beyond the food itself. The restaurant's warm and inviting ambiance, adorned with tasteful decor and comfortable seating, creates an inviting space for diners to enjoy their meals and engage in lively conversations. The knowledgeable and friendly staff are always eager to assist, ensuring that every customer feels welcomed and well taken care of.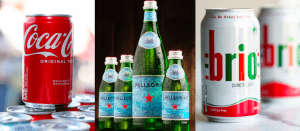 In conclusion, Mamma's Pizza is a vegan pizza restaurant on Queen Street East Beaches that is a vegan paradise offering a culinary journey like no other. With their flavourful and inventive pizzas, tantalizing appetizers, and mouth-watering mains, they have truly elevated vegan cuisine to new heights. Whether you're a committed vegan or simply looking to explore new flavours and searching vegan pizza restaurant near you , Mamma's Pizza is a must-visit destination for all food enthusiasts in search of a memorable dining experience.
Don't forget to take a look at our gift cards. These are the perfect way to buy a vegan pizza for someone special. They come in a variety of different denominations and are a perfect way to tell someone you care.