Mamma's Pizza is the ultimate destination to savor the finest vegan cheese pizza. However, if you haven't had the opportunity to try it yet, you can expect an outstanding culinary experience when you do.
In case you have even the slightest doubt and are wondering whether vegan cheese pizza is healthy and delicious, let us assure you that it is not only delicious but also great for your health. Considering that it involves the use of locally sourced plant-based ingredients, its nutritional value is relatively high. 
People who try our plant-based pizza end up becoming our regular or repeated customers. Our commitment to satisfying their unique taste preferences has brought us so far. It gives us tremendous happiness that our biggest asset – our customers, consider us the healthiest pizza chain in Canada. 
Before delving into the specifics of plant-based pizza, let's shed some light on the concept of veganism.
The Vegan Philosophy: A Closer Look at Plant-Based Living
If you are highly compassionate and deeply believe in nurturing your well-being by making kinder choices incorporating animal welfare and sustainability, then perhaps you are a vegan. Promoting health and ethical values – veganism revolves around the concept or philosophy of refraining from using animal products. 
Vegans abstain from using animal products, such as meat, dairy, eggs, and other animal-derived ingredients, as well as products that involve animal exploitation or cruelty, such as leather, fur, and certain cosmetics.
Veganism, which encourages a plant-powered way of life, has gained considerable popularity in the last few decades. This dietary choice, which stems from animal welfare, environmental sustainability, and personal health, has sparked innovation in plant-based food technology, stimulating the growth of the vegan food industry.
In a nutshell, the growing popularity and adoption of veganism signals a cultural shift where people are more conscious about their choices and their impact on the world around them. 
Before we discuss Mamma's vegan creations, we would like to highlight that if you are looking for "gourmet pizza near me," consider visiting Mamma's Pizza. Our pizza joints are in numerous locations, such as Mississauga, Whitby, Brampton, Toronto, etc.
A Slice of Health and Flavor: Mamma's Vegan Cheese Pizza Explained
Mamma's Pizza's vegan cheese pizza is a highly flavorsome plant-based option to traditional pizza. Made by our skilled staff with immense love and dedication, our plant-based pizza alternatives involve locally sourced garden-fresh ingredients. Our vegan cheese pizza options promote health significantly by excluding the use of regular cheese made from dairy and animal-based ingredients. Instead, we use plant-based cheese loaded with healthy nutrients, satisfying vegan palates considerably. 
Cheese Used In Our Vegan Pizza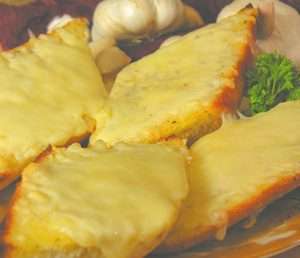 We use plant-based cheeses in our pizzas. These are made from the finest plant-based alternatives and deliver the creamy, gooey, and melty experience you crave without compromising taste or texture. We use Vegan Pepper Jack Cheese, Vegan Mozzarella, and Vegan Monterey Jack Cheese. Vegan cheeses involve plant-based ingredients such as nut butter, soy, potato, tapioca starch, nutritional yeast, and oil.
Toppings
At Mamma's Pizza, we give enormous significance to toppings. Their freshness adds a unique twist to vegan pizza, enhancing the taste multiple times. From fresh veggies and vegan pepperoni to herbs and spices, we use best-in-class toppings to elevate your vegan pizza experience. Here is a quick look at our vegan toppings.
Vegetables:

Our culinary experts load up your pizza with vegetable toppings like eggplant, broccoli, spinach, sun-dried tomatoes, roasted red peppers, roasted potatoes, marinated artichokes, etc.

Herbs and Spices:

We use authentic herbs and spices like oregano, garlic, chili flakes, etc.

Vegan Pepperoni or Sausage:

Our culinary experts elevate the taste of your vegan pizza by adding delicious vegan pepperoni and sausage to it. 
Health Benefits of Mamma's Vegan Cheese Pizza
Good for the Heart:

Our vegan cheese pizza has less amount of saturated fats and cholesterol, which is good for the heart. A diet low in saturated fats is associated with better heart health, and plant-based diets benefit cardiovascular health.

Weight Management

: Vegan cheese pizza can be a filling and lower-calorie alternative if prepared with whole-grain dough and various vegetables. It supports weight management and overall calorie control.

Disease fighting:

Consuming a plant-based pizza topped with disease-fighting vegetables like tomatoes and broccoli may help reduce the risk of many diseases. Antioxidants and phytochemicals found in plant-based foods can prevent infections.
Culinary Compassion: A Quick Look at Mamma's Vegan Pizza Creations
The Spicy Vegan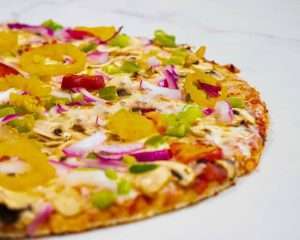 The Spicy Vegan is one of the most loved and relished plant-based pizza options at Mamma's Pizza. If you have yet to try it, we're sure you'll fall head over heels after taking the very first bite. When it comes to toppings, the perfect combination of tomato sauce, vegan pepper jack cheese, bruschetta, and green and black olives creates an explosion of flavors, enhancing your experience significantly. 
Besides, adding the right amount of chili flakes offers that perfect touch of heat. So what are you waiting for? Indulge in a sensational experience that combines the goodness of vegan ingredients with a satisfying spicy twist.
The Vegan Olive Press with Mozzarella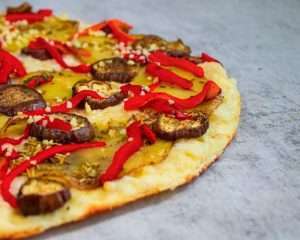 A perfect blend of flavors and textures, the Vegan Olive Press with Mozzarella is another savory plant-based treat from Mamma's Pizza. Loaded with tasty and nutritious toppings like olive oil, dairy-free mozzarella, broccoli, eggplant, potatoes, and red peppers, it's a must-try vegan creation. Besides, garlic and oregano add a spicy twist to this enticing plant-based delight to make your culinary adventure even more exciting.
Vegan Sausage Classic
Featuring Italian plum tomato sauce, vegan mozzarella, plant-based Italian sauce, Spanish slow-roasted tomatoes & onions, 'Vegan Sausage Classic' is a highly flavorful plant-based delight. So, if you are from Whitby and looking for "vegan pizza near me," you must head straight to Mamma's Pizza and try this tempting vegan creation.
Vegan Original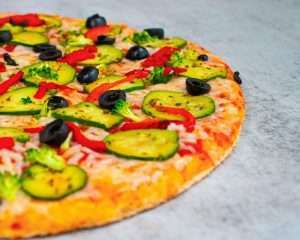 Mamma's "Vegan Original" is an excellent option for those looking forward to indulging in a true masterpiece. Loaded with delicious toppings like Italian plum tomato sauce, roasted red peppers & black olives, zucchini, and broccoli, Vegan Original gives you a never-before experience. The vegan mozzarella adds a rich and creamy touch to it.
So, if you want to indulge in this masterpiece and are looking for vegan pizza delivery in locations like Mississauga, Whitby, Brampton, etc., Mamma's Pizza has you covered. 
Apart from the options mentioned above, other tempting vegan pizza options from Mamma's Pizza include Vegan Primavera and Vegan Olive Press. 
As we reach the end of this post, we want to underline that our vegan cheese pizza offerings are not just mouthwatering but healthy. We use perfectly baked vegan pizza crust, garden-fresh ingredients, and the finest vegan cheese to maintain their freshness and quality. Their reduced saturated fat and cholesterol content make them an excellent choice for everyone, especially health-conscious people. Opting for our offerings helps in weight management and reduces the risk of diseases. 
So, if you are looking for the best pizza joint to relish tempting vegan pizza, Mamma's Pizza is the right place for you.