When we talk to our valued Burlington clients, they always tell us how exciting it is to order from our restaurant. They talk about all the different vegan and vegetarian specials that we offer to keep up with the times. At the same time, they love to fawn over the sense of history we have.
Of course, we understand both of those attractions since Mamma's Pizza has been around since 1957! In that time, we've been able to put together a great menu of some of the most wonderful specials you'll find anywhere in the GTA.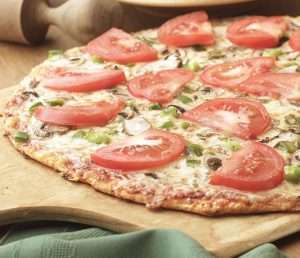 There's really something for everyone here. Here's a very quick rundown of some of these wonderful specials that are the perfect addition to any family event or gathering.
Special number one boasts a large pizza with three additional toppings. It's the perfect complement to a sporting event in your basement or a backyard birthday party for one of your children.
The walking special is one of our favorites and, judging by the amount we sell, one of yours too. The traffic we get in our Burlington location is a perfect way to reacquaint ourselves with the members of our community. Here at Mamma's Pizza, one of our primary focuses has always been giving back and you can see just some of the efforts we've made on our community page.
Special number seven is just one in a long list of these extraordinary menu offerings we have. With this one, you'll get two medium pizzas. It's just the thing to feed your hungry team after a sporting event.
Mamma's Pizza in Burlington is dedicated to making sure that each and every one of our clients is treated like family. That's the way Mamma wanted it way back in 1957 when she established the very first restaurant in Toronto.
Today, you'll find that we've carried on with those traditions into the modern age. We only ask that you don't get fooled by all the modern technology like the ability to order online.
Even though you can order one of our delicious pizza in Burlington from the comfort of your own home, our old-world dedication to quality is still there. Why not take a few minutes to look through the specials as well as the sides and desserts that we have to offer? We're sure you'll find something to tickle everyone's fancy there.