One of the premier destinations for pizza enthusiasts in East York is the renowned Mammas Pizza restaurant. There are numerous compelling reasons behind its popularity, but if you engage in conversation with the dedicated staff, one element they take immense pride in is the quality of their freshly prepared food.
Step inside and witness the culinary craftsmanship firsthand, where the dough and toppings are crafted from scratch each day. Don't overlook the delectable chicken wings that have earned a special place in the hearts of our East York patrons.
Mamma's Chicken Wings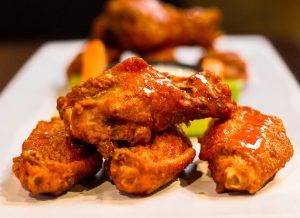 Our chicken wings emerge from the kitchen piping hot, offering a tantalizing choice of various sauces. Whether it's a cozy movie night at home or a lively gathering in our restaurant, these chicken wings are an unbeatable companion.
Imagine sinking your teeth into tender, succulent wings coated in rich, tangy barbecue sauce, or perhaps you prefer the fiery kick of buffalo-style wings. From sweet teriyaki to zesty garlic parmesan, our array of sauces ensures that there's a flavor profile to suit every palate.
Mamma's Gourmet Toppings
For those crafting their personalized pizza masterpiece, our gourmet toppings are an irresistible draw. Options like roasted red peppers and caramelized onions elevate your pizza experience to a whole new level. At Mammas Pizza, we are dedicated to ensuring every customer leaves satisfied and satiated.
Mamma's Catering Options
Consider the possibilities of catering from our East York location for your special occasions. Finger foods taste infinitely better when crafted with fresh, lovingly prepared ingredients. Our full or half chicken wing tray is an excellent choice for events like wedding receptions or corporate gatherings. Every chicken wing is prepared fresh, and you can select from a delightful array of sauces.
Meatball Tray
For a smaller, more intimate gathering, the meatball tray is an excellent choice. Perfect for a relative or friend's birthday party, it ensures everyone enjoys their fair share of these savory delights.
Mamma's Desserts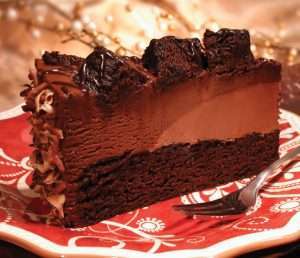 Save room for dessert! Our East York Mammas Pizza restaurant offers a delectable array of sweet treats. Don't miss out on our latest addition, the gluten-free vanilla cheesecake, perfect for a quiet evening with a special someone at home.
And last but certainly not least, indulge your sweet tooth with our irresistible chocolate brownie mousse. This mouthwatering dessert is generously adorned with a sumptuous chocolate glaze.
When it comes to the quest for the "best pizza in East York," Mammas Pizza stands as a beacon of culinary excellence, delighting patrons with fresh, gourmet creations and a commitment to culinary satisfaction.