Our Pizza Delivery in Burlington Is Second to None
When you need a steaming hot pizza of your choice delivered right to your door, you need to get in touch with us at Mamma's Pizza.  We are celebrating an anniversary at our Burlington location and that means all of our valued clients can get a first or even second look at the wonderful foods we have to offer that can be delivered right to your front door.
A Variety of Pizza Delivery in Burlington Specials
Regardless of the pizza choice you are looking for, we can have them delivered piping hot to your Burlington home or business. We like to think of ourselves as the pizza restaurant that understands how to keep up with the time and changing client expectations.  That's why one of the latest offerings that we have on our exquisite menu is a brand-new version of the already popular Vegan pizza in Burlington.
Of course that doesn't mean we don't offer more traditional varieties and everything we do here at Mamma's Pizza in Burlington has the same special touch that made our original restaurants so famous. When you're looking for a great menu at affordable prices that have an old-world touch. We can't be beaten, whether you want your choice of pizza delivery in Burlington or would rather come in and enjoy the food that one of our fine restaurants.
Everyone that works with us is committed to 100% client satisfaction. We like to think that our staff feels the same way about the delicious pasta and pizza we serve as Mamma did all those years ago when she came to North America from Italy.
Our Pizza Delivery in Burlington Doesn't Skimp on Choice
When you're sorting through all the delicious pizza choices that we have for you here at Mamma's Pizza, don't forget to look at the other mouth-watering options like wings and even different types of pasta. There are treats here that every member of the family will enjoy, including spaghetti with more traditional meatballs for the traditional people in your household.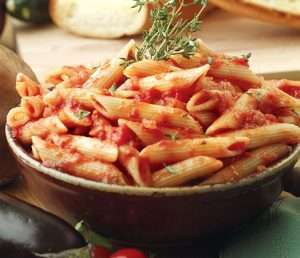 Take a few more minutes to look at our excellent menu which includes some of the most luscious appetizers you'll find anywhere and remove to your front door to liven up any family gathering or special event you are having at home.  While you are considering what kind of delicious food you have delivered, why not choose a denomination from our excellent gift cards?