The History of Pizza
The only thing that makes a great slice of our latest Thai pizza more mouth-watering is having something interesting to read while you're eating. A delicious plate of our chicken parmesan with spaghetti is made all the more appealing when you consider the great history behind the wonderful staple of pizza.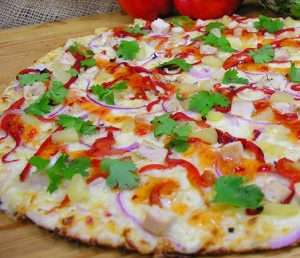 King Umberto has his place in the annals of this great food. It seems that pizza was so popular way back in the 1800s in Italy, that this king was responsible for having several different variations of the dish named after Queen Margherita. Sounds a lot like the affection we have here at Mamma's Pizza for our wonderful dishes as well. Our new Thai Pizza is topped off with sweet chili sauce and is one of the more exotic things on our menu. Regardless of whether you think that will be the tasty treat to tickle your fancy or one of the other selections from our inventory, we want you to know that we treat each delectable dish with the same love of pasta King Umberto had.
Origins of Pizza
You might be wondering about the origins of pizza and how far back the history of this popular food goes. Well, records show that even the mighty Romans had a soft spot for this pizza. There are even records where the noted Roman Virgil describes circles of bread that date back to an era that predates Christ. Of course, most of our valued customers are most interested in how pizza made its way to the North American continent and no one is really surprised to find out it landed on American shores first.
Here's the inside story on how pizza found itself on North American shores. In the late 1800s and the early 1900s, Italians immigrated to the Americas and brought with them their favorite food. However, the official records place the first pizzeria as Pizzeria Napoletana in Brooklyn. We all know the rest of the story as this favorite food of these hearty people has become one that's close to the hearts of people all over North America including the GTA.
World War II was a turning point for this dish and American soldiers brought their love of this food back with them after the war. During this time, pizza places began to spring up all over as the food quickly became the staple of North American diets that it is today.
Enjoy reading the history of pizza while eating the best pizza in north America only at Mamma's pizza.