Here at Mammas Pizza, we understand that a lot of our Richmond Hill patrons would love to have some of our delicious food at their special event.  We know that not everyone wants to take a pizza home with them or come to our comfortable friendly restaurant.
If you're looking to add some of our delicious food to a birthday party, wedding reception, or even a corporate team-building event, we can help. Any of these special days are made even more memorable with our Richmond Hill pasta catering services.
Perfect Addition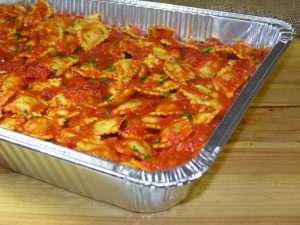 We love to tell our clients that the perfect addition to our pasta dishes is one of the other choices that can make an event special.
We always put our delicious salads at the top of that list. However, our menu of Richmond Hill catering options wouldn't be complete if we didn't mention some appetizers.
Choose from a variety of mouth-watering garlic bread, garlic bread with cheese, and even bruschetta. These all come in half and full trays to make sure everyone has enough and nothing is wasted.
Complete Menu
There's lots to choose from. Something for every taste. That's what we like to say when we offer up our complete menu selection of chicken wings and meatballs. Our number one priority in Richmond Hill is making sure that you get great food for your special event.
Everything is done with the freshest ingredients because we still do things the old-fashioned way.
Vegan pizza in Richmond Hill is another one of the delicious choices you have. This is the menu item that has fresh toppings. If you take a few minutes to read through what we've put in this specialty item, you'll see what we mean. There are roasted red peppers, eggplant, and broccoli available.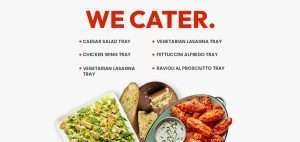 Culinary Experience
We always encourage people to look at everything that we offer. That includes our Richmond Hill Vegan Pizza which comes with garlic and oregano to make sure you have a culinary experience.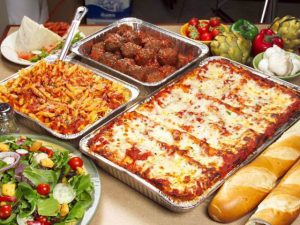 If you take a look at everything we have, we are sure you'll find something for every taste. Pastas and sandwiches are perfect take-home compliments to our Richmond Hill catering services.
We have a variety of different sections including building your own and specialty pizzas. If you are planning a special event, we are here to help. Don't forget that our Richmond Hill Mamma's Pizza is a perfect fit for your wedding reception too.