Everyone who comes into our York Mills Mammas Pizza location raves about the calzones we serve there. These are stuffed with the toppings that you choose and made fresh daily. We want you to have choices. That means our York Mills doors are always open. However, you can order this great food or anything else from our menu online.
That way it can be delivered right to your front door. Our menu has lots of tasty treats for everyone in your family. Take a look at the specialty pizzas that we have at our York Mills restaurant. There's a variety here of delicious food that's made fresh daily on the premises.
Choices
For example, there's something new we want to tell you about. Mammas barbecue chicken and bacon cheddar melt is the latest addition to the delicious choices you have with us. If you take a look at the ingredients, you'll find this particular pizza is hard to resist. Why?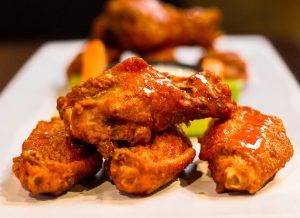 The ingredients tell the whole story. You'll get seasoned barbecue chicken with this item and barbecue sauce. Everything is couched in bacon and cheddar cheese. Not only that, there is a size that fits every budget and appetite. The small is good for just the two of you or a lunch at the office. On the other side of that scale, the party size has 24 squares for the whole gang when they show up for a sporting event or gathering.
Other Choices
There are a few other choices when it comes to specialty pizzas at our York Mills location. Keep in mind that whichever one you choose; you'll get the freshest ingredients and dole that's made on the premises every day. Some of our choices have an international flavor. The Hawaiian pizza is a good example. It comes with ham and pineapple as well as cheese and tomato sauce.
Spicier
Mammas also has a Thai pizza for our customers who are fond of sweet chili sauce and a marinated chicken breast. This one is a little spicier than some of the other choices but just as delicious. Our customers tell us how much they enjoy the red onions, pineapple and roasted red peppers.
If you like spicy food, Mammas Devils Delight might be the specialty pizza for you. You can enjoy hot Italian sausage and hot pepper with this menu item.