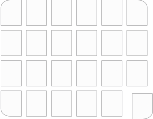 21'' X 15" PARTY (24 squares)
Tomato Sauce, Vegan Pepper Jack Cheese, Bruschetta, Green and Black Olives and sprinkled with Chili Flakes
VEGAN OLIVE PRESS WITH MOZZARELLA
Olive Oil, Vegan Mozzarella, Roasted Potatoes, Roasted Red Peppers, Eggplant, Broccoli, Garlic and Oregano
Olive Oil, Roasted Potatoes, Roasted Red Peppers, Eggplant, Broccoli, Garlic and Oregano
Tomato Sauce, Vegan Mozzarella, Spinach, Sun-Dried Tomatoes & Marinated Artichokes
Italian Plum Tomato Sauce, Vegan Mozzarella, Plant-Based Italian Sauce, Spanish, Slow Roasted Tomatoes & Onions.
Italian Plum Tomato Sauce, Vegan Mozzarella, Zucchini, Broccoli, Roasted Red Peppers & Black Olives.
Welcome to Our Vegan Pizza Paradise – Where Taste Meets Compassion!
Welcome to Mammas Pizza, where we take pride in crafting an exquisite range of dairy-free pizzas that cater to all taste buds, including those seeking lactose-free and vegan options. Our delectable dairy-free pizzas are the perfect harmony of flavor, freshness, and ethical choices, ensuring a delightful dining experience for everyone. Indulge in the goodness of vegan pizza that's loaded with flavor and crafted with love.
Say goodbye to dairy and embrace our delectable Vegan Cheese Pizza, where the melt-in-your-mouth goodness of plant-based cheese tantalizes your senses. Our dairy-free pizza collection is a testimony to culinary artistry, where we have seamlessly blended premium quality ingredients with innovative recipes to offer you an extraordinary pizza experience.
Each bite transports you to a realm of rich flavors, minus the lactose concerns. Whether you have lactose intolerance or you're a dedicated vegan, our pizza options have got you covered. Made from the finest plant-based alternatives, our vegan cheese delivers the creamy, gooey experience you crave without any compromise on taste or texture.
By choosing our dairy-free pizza options, you not only please your palate but also contribute to a more sustainable and compassionate world. Embrace the journey towards eco-consciousness, all while relishing the flavors that warm your heart.
Craving something refreshing to sip on with your dairy-free pizza? Check out our tantalizing range of drinks at Mammas Pizza Drinks. From classic sodas to exotic fruit blends, our drink selection is the perfect accompaniment to your pizza feast.